RVRC
We hope you enjoy your visit here. Please join or login if you have joined before.

Welcome to the official Roanoke Valley Radio Control Club website.
Guests are always welcome.
Come watch us fly from dawn to dusk, seven days a week.
Club meetings are held once a month on the first Monday of each month
at the RVRC club field at 7pm.
Gates are open for non club members or persons interested in joining our organization.
RVRC Membership Application
AMA Application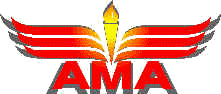 AMA Charter Member 638